Whenever I told people that I was going on a cruise down the Nile, nearly everyone made a reference to Agatha Christie. Sure, she made the classic trek which went on to inspire her famous tome "Death On The Nile," but a modern day cruise along this Mother river isn't all about high tea and parasols. No, today the adventure is just that, an adventure, and while I may have enjoyed many of the same sights and splendors as Dame Christie, it wasn't the genteel experience she had, and I mean that in the most positive way possible. So, instead of just writing a ho-hum generic review of the experience, I thought I'd share some popular misconceptions about the experience along with the realities. If, by the end of this post you don't want to pack your bags for Luxor, then I'm not sure what more I can do.
Fiction: Stuffy and only for old people
Fact: A Nile cruise isn't inherently for one age group or even type of traveler. Just like anything else, there are many different options that match just about every travel style. The one caveat to this is that with tourism as down as it is in Egypt currently, many cruise ships aren't running which probably impacts the variety in cruise styles, but there are still enough running to cater to just about every traveler. I visited Egypt with Insight Vacations and for the Nile Cruise portion we used a ship from their sister company Uniworld Cruises, a luxury ship. Even on my ship, which is as high-end as one can travel the Nile, the mood was fun and lively and as far from boring as one could imagine. I've found that travel isn't defined by age as much as it is by interests and travel style. The fact is that everyone was there to explore the wonders of Egypt and that in itself will attract a certain type of traveler. So, no, free moments were not spent on the top deck playing Mahjong or lamenting the shamefully lax serving standards of the local help, they were spent enjoying the experience of sailing down the Nile.
Fiction: Nothing to see en route
Fact: A good cruise, especially a river cruise, will be about just as much the journey as it will be the destination. This is certainly true in Egypt as one sails from Luxor to Aswan over the course of a few days. Cities and towns, villages and small communities all float by at a leisurely pace. Kids race the boat alongshore, and fisherman wave hi as they haul in their catch for the day. Life is what you see on the Nile, a different view of it than you can ever hope to see from land and ultimately I think a more authentic look at the real country of Egypt and not the touristy version. Gone are the hawkers and in their place are people just trying to live their lives as best they know how. Aside from the cultural component, a cruise down the Nile is beautiful, almost impossibly so. The reeds stand tall along the banks and both the sunsets and sunrises are amongst the most stunning in the world. There's something almost metaphysical about standing on the deck of a boat, watching the sky light up in a million shades of red and gold knowing that people have watched and marveled at the very same sight for millennia. It connects you to the people of Egypt both modern and ancient in a way no other experience can hope to replicate.
Fiction: Not enough time at sites
Fact: I think that this fiction is common for any cruise anywhere in the world, that the stops tend to be quick and don't offer an in-depth look at the destinations. While this can sometimes be true in certain parts of the world, a Nile cruise is different. On a cruise of the Nile the main focus are the temples and complexes of the ancient Egyptians, with a look at the modern country in the process. Every day we arrived in a new place with new wonders and treasures and frankly the cruises are organized to maximize passengers' time in these important places, not minimize it. I also have to say that the way Insight Vacations organized the trip allowed for a maximum level of immersion into all things Egyptian. After a long day of visiting different archeological sites, a stop at a neighborhood coffee was planned or in another stop visits to local communities were given as much priority as visiting the next ancient site. A cruise along the Nile is the perfect amount of time in each port of call and not once did I feel rushed or that I was being deprived of an experience. In fact, my time in Egypt was accentuated by the cruise and not hindered by it.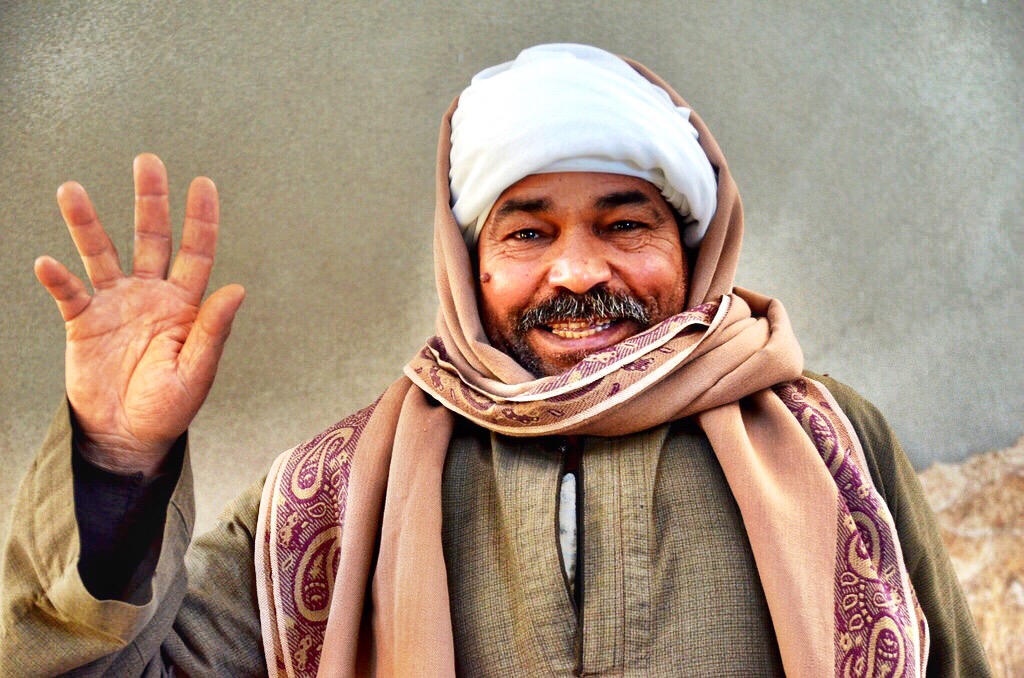 Fiction: Not independent enough
Fact: As I wrote this post I could feel my fellow independent travelers cringe as I chatted about organized events and daily schedules. But even the most independent of travelers go on tours because in many parts of the world they offer the best experiences at the best price. Any exploration of Egypt in particular really needs to include a cruise along the Nile for several reasons. The inherent pleasure of the cruise is important, but it really is the fastest and most convenient way of visiting some of the country's most famous landmarks. A journey to Egypt for many is a bucket list adventure, and so in my opinion it's important to see and do as much as possible. Cruises amplify the experience in every way and offer many moments of independence and freedom. Besides, there's nothing wrong with being organized once in a while. I was led by a trained Egyptologist who designed a schedule to make sure guests got as much out of the experience as possible. Had it just been me with a guidebook in hand, the results would have been uninspiring to say the least. Traveling around Egypt is I think about education, and to really learn the most at least part of it needs to be guided, especially on a Nile cruise.
These are just a few of the myths I've heard about Nile cruises that I wanted to address. This is one of those experiences where the journey really is as much fun as the destination and while cruising is the most efficient way to visit the wonders of Egypt, we shouldn't lose sight of the fact that it's also just a lot of fun.
What other questions about taking a Nile cruise do you have?