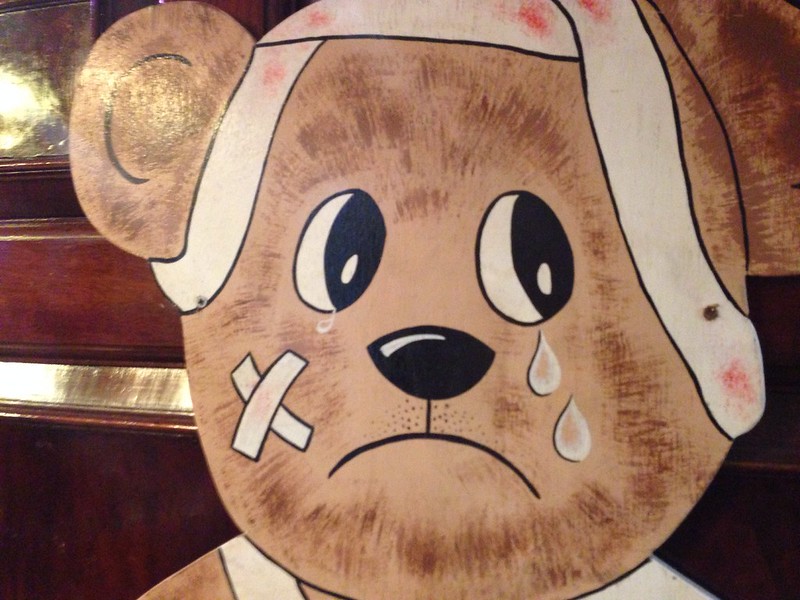 Travel gives us all the opportunity to explore new places and ultimately grow as people. There is an inherent power to travel, one that should never be underestimated. When we experience something we like, we want to share it, to encourage others to have similar life-changing moments. When many people do this, the place in question becomes popular and ultimately a few destinations become ingrained as 'must-visit' cities or countries. Many of us dream of visiting these places, because we are told that they will change our lives. But what is often forgotten is how personal the travel experience is. No one sees the same city in the same way and if we end up not liking a popular tourist spot, there's guilt – actual guilt – attached to the experience. Well that's not necessary and so to prove that we are all human and that it is not possible to enjoy every trip we take, here are some cities (and one country) that I was supposed to like, but really didn't. (I'm willing to admit that I'm wrong on some of these and perhaps a 2nd visit is in order, but when I toured these places I just didn't care for them.)
1. Marseilles – In general I love traveling in France. The diversity around the country is incredible and it seems that every town and village has something unique and unusual to share with the rest of the world. That's why I was surprised when I spent the day in France's second largest city, Marseilles. Immediately I didn't like the look and feel of the city. It was dirty, construction was going on everywhere and it was packed with people. The supposed tourist sites weren't all that interesting and even the local shops and restaurants disappointed me. I can in no way recommend that anyone spend any amount of time in this southern French city, not when so many other great places are so close. Skip Marseilles and spend time in Arles, Aix-en-Provence, Avignon, anywhere but the hot, dirty metropolis on the sea.
2. Barcelona – Often referred to as a jewel of the Mediterranean (if you like well-worn clichés), millions pack into this Spanish city every year for the beaches, the food and to board cruise ships heading out to sea. Spain is a great place and I like Catalonia in particular, but Barcelona just isn't my kind of city. The size is what put me off almost immediately, the shear number of people living in Barcelona makes it hard to get around at times and took away a lot of the enjoyment for me. It also lacks the charm and grace of so many other, smaller cities that are close by. It's in Spain, but without the warm feeling of being Spanish. Barring all this, there are of course sights to see and they almost all revolve around the weird and slightly grotesque architecture of Antoni Gaudi. Even if you like his buildings and parks, a day spent ogling them is just too much. Aside from that, I'm not sure what the appeal of Barcelona is; instead head north to Girona and even smaller towns and villages around the beautiful Costa Brava and Pyrenees regions.
3. Naples – Any time multiple people tell me that a place "Isn't that bad," or there are "hidden treasures to be found," my travel antennae go up and I get worried. No one says that about Paris or London, but they certainly said both to me before my first visit to Naples. Southern Italy is great and Naples is indeed the gateway to exploring much of it, from Pompeii to the beautiful Amalfi Coast. But other than some tasty pizza, I see very little reason to visit the correctly much maligned city of Naples. When I was there it was hot, dirty and held very little interest for me. It is true that I didn't spend a lot of time there and I'll willing to admit that I was wrong, but as it stands this is easily a place to skip. Instead drive down the Amalfi coast and hang out in Positano for a few days.
4. Chicago – The Windy City, America's Second City, the Jewel of the Midwest; Chicago has a lot of names, but none of them make me like it any more. I used to work for a company that was headquartered in Chicago, so I visited several times a year, taking in the sites as I could. I even planned extra time once for the sole purpose of sightseeing, in case my business trip wanderings had been wanting. No matter what I did and what I saw though, I could never understand why people like this city so very much. Yes, there are some excellent, world-class museums in town and Cloud Gate (bean statue) is very nice, but after that I wasn't sure what was left. But Chicagoans are so proud of their city that I was sure I was missing something, until I realized I really wasn't. While it's a perfectly nice place, we just didn't click. Their pizza was too chunky, they put weird things on their hot dogs and in the winter it's a nightmare to visit. No, you can have Chicago thank you very much, it's just not my kind of town.
5. Jamaica – What's better than a relaxing, secluded beach on a Caribbean island, drink in hand and all worries having long since fallen away? Not much, but that dream of tropical relaxation was ruined for me on a trip to Jamaica. To be fair, I was on a cruise and only spent a day on the island, but in a moment you'll see why I vowed never to return. My partner and I had just finished trekking up Dunn's River Falls, a popular and fun activity near Ocho Rios, Jamaica. As we left the site we walked through a 'tourist village,' craftspeople selling trinkets of all sizes and shapes. After having politely said no to several touts, they all started to verbally gang up on us and the vile, evil things they said to us still makes my skin crawl. Is it fair to judge an entire island based on a few people? No, but within the LGBT travel world, Jamaica is well known for its intolerance of gay travelers so why, when there are so many other beautiful islands, would I choose to return to a place that so obviously doesn't want my money? Until things change, Jamaica is a no-go for me; instead I recommend spending time on almost any other Caribbean island.
What are some places you visited but didn't really like? (It's ok to admit it!)